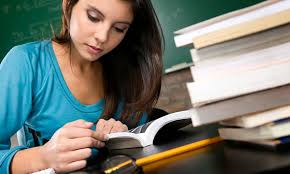 In our previous two articles, we discussed what to expect from a private tutor before and during tutoring sessions. We covered communication, logistics, planning, and specific tutoring strategies and techniques. In this article we'll finish our series of 25 rules by covering rules 21-25 by exploring what to expect after a tutoring session.
After the Session
The tutoring experience doesn't end when the clock turns off on the session itself. How you interact with the tutor after the session is important and can help make for a positive or negative experience.
Immediately following the session, the tutor should summarize quickly the key learnings and takeaways from the session and how it fits into the broader "study plan" being followed. This helps reinforce the material in real-time and can take various forms. If the tutoring session was about preparing for the GMAT, as an example, and this was the first diagnostic session with the tutor, the student may not have decided whether or not to continue with the tutor. Still, the tutor should be able to offer some real-time thoughts on, if this relationship were to continue, and even if it doesn't, what the student should be focused on. If the tutoring session was related to a specific subject, like geometry, then the tutor should have some thoughts about what topics are likely to be coming next, how what they discussed today relates to those topics, and how to prepare.
An important best practice is for the tutor to send a written summary of the session to the student (and perhaps parent) summarizing what was covered and how it fits into the broader study plan. If this was the first tutoring session, then the written summary could and perhaps should be an actual written study plan documenting how the tutoring relationship will be approached. It is very important to document in written form the plan being followed so a student can reference it and orient themselves to where they are in the tutoring process. In some cases, the tutor may need to do a little research to find online tools or practice problems (i.e., reviewing certain elements of Kahn Academy) to help build a student's skills in a given area.
If appropriate, you might find a tutor spending some time to research online tools or practice problems to help a student build skills in weaker areas. This is sort of an "extra credit" best practice. If a student is really struggling with something, there are often web-site or additional materials that can help, and an expert tutor can help identify and direct a student towards those resources.
The tutor should include in his or her summary email details on scheduling for the next month or so. Neither party should be surprised that someone's schedule has changed or that someone is going on vacation. It is important to be highly structured around scheduling and logistics. At MyGuru, some of our best tutors were unfortunately not strong when it came to scheduling and organization more generally. We had students express that the tutoring sessions themselves were excellent, but getting confirmation of times and dates for future sessions was like pulling teeth. We've worked hard to address this.
The tutor should be available to respond to simple, easy questions via text or email as part of an effective long-term tutoring relationship. Obviously, "off-line" interaction needs to be kept to a minimum and be within reason. The tutor isn't being paid for this time, after all, so his or her time needs to be respected. That said, the tutoring relationship should not just exist within the confines of the 1-2 hour tutoring sessions. In some cases, more extensive off-line Q&A sessions via email or text can be a productive part of a tutoring relationship, and something for which we've charged students at discounted rates.
Summary
Working with a private tutor is a significant investment. And at the end of the day, it's on the student and/or parent to "own" the process and put in the work to extract value out of the experience. At the same time, it is right to expect a lot from your tutor in terms of communication, planning, and, of course, instruction. Hopefully these 25 rules have you thinking about how to get the most out of a tutoring relationship.
Read More