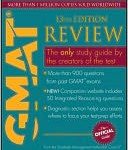 A few months ago, the founder of 2 Minute GMAT contacted us at MyGuru about forming a partnership involving guest blogging and other shared marketing activities. As a provider of customized, in-person and online one-on-one GMAT prep, we are always looking for high quality partners who offer products and services that nicely complement GMAT tutoring. So, we took him up on the offer, but not before asking for a free trial of his product.
Our quick summary – for $29.99 for three months of emails about the GMAT and business school, the service is pretty good, but not great. That said, for $29.99, I wouldn't expect great. It provides legitimate GMAT practice and business school advice, but some of the information provided gets relatively simple and would be free in dozens of other places. That said, the price is right and it's not a bad study tool at all (especially for $29.99).
2 Minute GMAT is a service that sends you 10 GMAT questions every day for 3 months via email. In addition, each email comes with a few quick facts about the GMAT or applying to business school. Given that a test prep book typically costs at least $25.00, a test prep class costs $1,000+, and private GMAT tutoring costs between $50 and $250 per hour, 2 Minute GMAT's price of $29.99 for this three month service seems reasonable right off the bat.
In our mind, the best use of this service would be to layer on 2 Minute GMAT over your existing prep plan. In other words, simply take 15 minutes each day to complete the 10 questions. After three months, you will have completed 90 days x 10 questions a day = 900 more questions than you otherwise would have.
Of course, if the emails and questions you get every day aren't useful, it might be worth paying $29.99 to avoid having the emails clog your inbox, but based on our review, $29.99 is well worth it for the service for 5 basic reasons:
The GMAT questions you get each day are reasonably difficult. We had a 700+ GMAT scorer answer the questions each day for a few days, and he was scoring 8-9 out of 10 each day. So, these obviously aren't the most difficult GMAT questions, but they force you to think.
The GMAT questions cover all sections of the GMAT – so, it's a nice broad overview of the GMAT.
The emails do sometimes provide helpful GMAT tips. For example, this tip on GMAT sentence correction is not bad at all:
"Sentence Correction questions often have long sentences where the main subject and the verb are separated by many words. With these questions, you must identify the subject of each sentence and make sure the verb matches it in number. Typical errors have a plural noun taking a singular verb and a singular subject taking a plural verb. To study for these questions, practice identifying the subject and verb of every sentence correction question."
The business school facts in each email are sometimes interesting (though not always). Here are some examples –
"A part-time MBA is ideal for the individual who wants to earn an MBA but cannot take time away from his or her career. Part-time programs will enable you to balance school on a part-time basis with your full-time job. An individual will graduate with the same degree and education, although frequently it takes a longer to complete the curriculum…part-time programs typically take two or three years to complete.
and
"At the Tuck School of Business, in 2009 the average GMAT score of incoming students was 710, and the average undergraduate GPA was 3.4."
and
"The Northwestern JD-MBA program is completed in three years, as opposed to the four years required at most institutions.
The price is right - $29.99 for three months of information about the GMAT and business school, topics you are obviously interested in, isn't bad at all.
We hope you found this review of 2 Minute GMAT helpful. Comments are welcome. Also visit our MyGuru GMAT Tutoring page to learn more about our services.