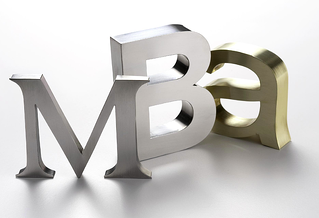 The MBA applicant file was thick, with transcripts, recommendations, all sorts of testing metrics, alumni interview reports, essays, work portfolio, and even a video. The grades, numbers, work experience and personal narratives were superb. However at the bottom of the Director's decision sheet clipped to the file folder were the letters NCR. In the decision column, the letter "Z" was scrawled, code for application rejected.
What does NCR mean? No Compelling Reason.
Look, the self-selection by applicants to premier business schools is intense, leading to an overwhelming number of highly qualified applicants for relatively few spots. As a result, many candidates with impressive credentials do not achieve acceptance to the MBA program of their dreams. In a sea of nearly perfect GMAT scores, valedictorians and salutatorians, budding entrepreneurs and emerging social impact makers, successful candidates distinguish themselves by presenting the admissions committee with compelling reasons to choose them from among so many others.
The key to distinguishing yourself from other well-qualified applicants can be as simple as underscoring the right aspects of your profile, featuring your goals in a colorful way, and providing the admissions committee with an empathetic perspective on the inner you. If there is a trick to doing this right, it is in identifying strategic personal advantages and projecting them effectively. What sets you apart from your comparably accomplished peers? Do your goals include advancing the universe as well as your career? What makes your story a good story?
You must be passionate and skillful in your presentation, helping the committee visualize you along with circumstances and conflicts that define your character. Challenge the admissions committee to listen to you, compel them to admit you. There is a lot of good news here, particularly for candidates who feel their profiles don't fit mainstream MBA applicant pools, whether due to testing results, complex or brief work histories, or "non-standard" academic training. Tell your story, and make it good!
Sarah J. Goebel
Senior Consultant
Former Senior Associate Director of Admissions, Wharton School of University of Pennsylvania
Solomon Admissions Consulting