Experience The myguru edge
What makes A myguru Tutor different?
Seasoned professionals with 5+ years of teaching experience

Passionate about helping students excel

Committed to designing customized study plans

Comfortable serving as mentors and role models

Impressive academically, with degrees from highly selective universities

Often tutoring on a full or close to full-time basis, which is unique in the tutoring industry
real feedback
"Stefan is so fun and passionate about test taking strategies. He is so knowledgeable and is someone I wish I would have found earlier in my application journey. I am so grateful for his support! I loved having the whiteboard and PDF of the notes that you cover in class"
- 2023 GMAT Student
Connect with a member of our team today
Talk with an expert tutor to share what type of tutoring you are looking for and any other relevant details about your situation.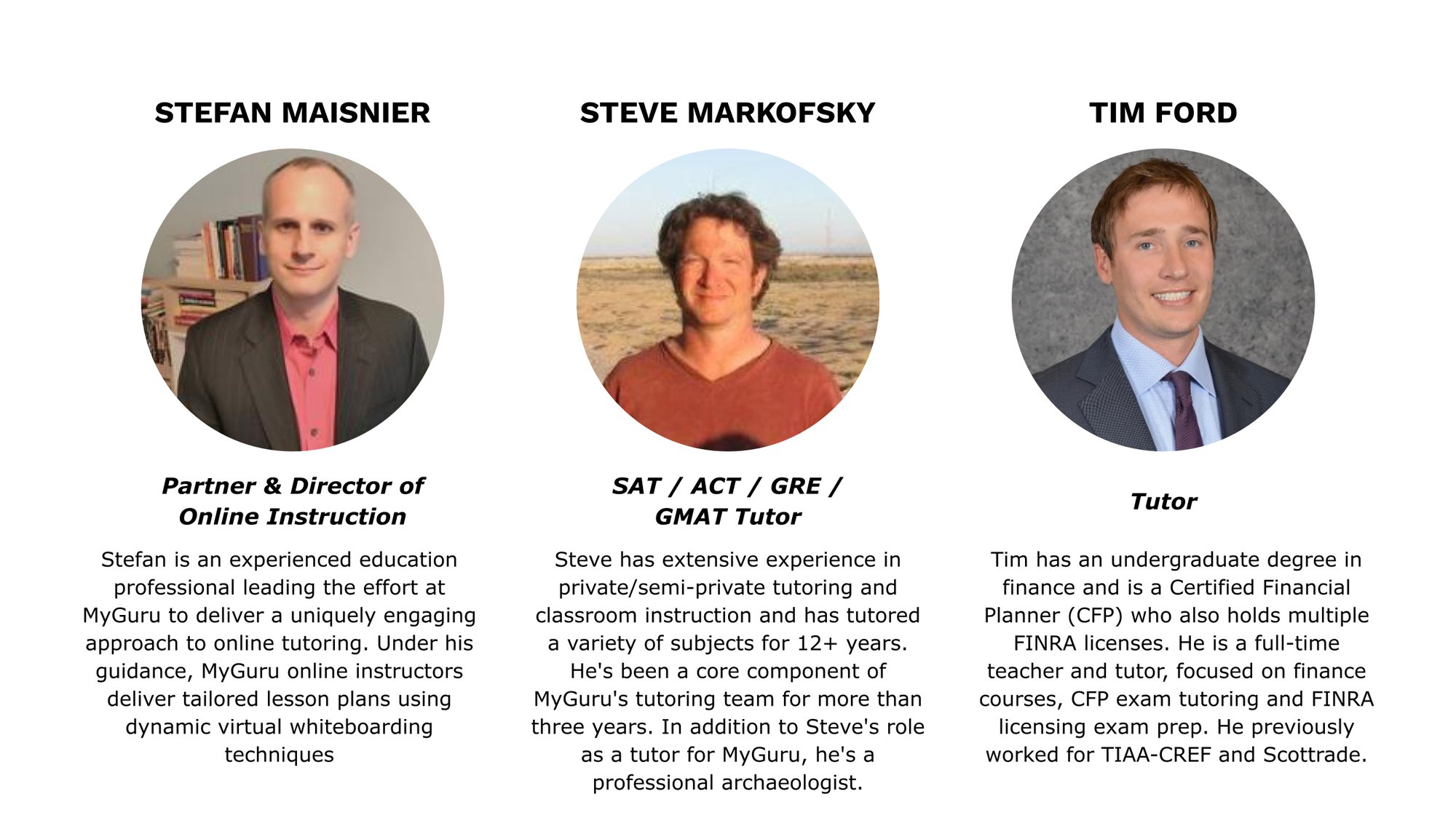 top rated Tutoring & Test Prep Provider
Our Tutors By the Numbers