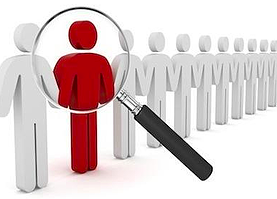 As the web continues to become more and more of a fixture of everyday life, more and more students are looking for the convenience and accessibility of online tutoring. A wide range of college tutors for all subjects can be found online, but finding them can be overwhelming if you don't know where to start. That's what this post is for. If you are looking for a college tutor online, here are five places you can start your search.
Join Discussion Boards
There are discussion boards you can join that are related to tutoring in general as well as to specific subjects. Some of these are just online, attached to websites, and others are groups on social networking sites like Facebook and Linkedin. Similarly, discussions happen via mailing list groups as well. These can be good places to ask for leads or advice or to actually meet tutors who hang out there.
Sign Up For Services
An Internet search for "online tutoring services" will turn up multiple firms that provide online tutoring. These services usually hire multiple tutors and assign them to customers on an as-needed basis. Often you will buy packages of hours that you can redeem as needed. The aim of such services is to make it so you don't have to worry about finding a tutor, but instead can rely on them to provide one.
Ask Other Students
Recommendations from other students tend to be reliable, so it helps to find out what your peers are doing to get extra help. If you are seeking tutoring in a particular class it is likely that other students are as well, so they can often point you in the right direction.
Browse Websites
Private tutors often have their own websites, so by searching for "private tutors" or "college tutors" you can often find websites for individual tutors rather than tutoring firms. One advantage of working with private tutors over firms is that they can often provide more flexibility and greater quality. They may be specialists in a particular subject and very good at what they do, and they can make their own decisions rather than having to follow company policy.
Use Craigslist
Despite its simplicity, Craigslist is one of the most popular and busy sites on the Internet. You will find no shortage of college tutors advertising their services there, both online and offline. It is one of the quickest and most direct ways to find a tutor.