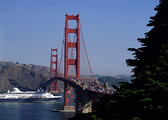 MyGuru is excited to announce the launch of our presence in several new cities. We are anxious to extend the success we've experienced in building an elite team of tutors in the Chicago area.
We now have tutors available in California (Los Angeles, San Diego, San Francisco), Minneapolis, MN, Champaign, IL, Bloomington, IN, Boston, MA and New York, NY. We'll bring the same commitment to recruiting and working with only extremely talented and accomplished tutors, delivering a high level of customer service, and building a results-driven culture.
However, whereas outside California we are slowly building our presence with our Chicago-based management team, in California we are taking a different approach. Our team of tutors in California is being built by our new Managing Tutor for West Coast operations, Ethan Castro.
Ethan graduated Summa Cum Laude and Phi Beta Kappa with a double major in English and Humanities at the University of Colorado. He also holds a Master's degree in Education from Loyola Marymount, a Juris Doctor from Northwestern University School of Law and an MBA from the Kellogg School of Management at Northwestern. He worked as a strategy and management consultant at a top consultancy prior to joining MyGuru.
Perhaps most importantly, Ethan spent several years as a high school English teacher prior to going to Northwestern University to study for his JD/MBA degrees. This gives him a unique and valuable perspective and set of capabilities that spans the worlds of business and education.
We are excited to have Ethan aboard, and look forward to bringing the same quality academic subject tutors and ACT, SAT, GMAT, GRE, MCAT, LSAT, CPA, CFA tutors to Los Angeles, San Diego, and San Francisco, as we have already brought to the Chicago area.