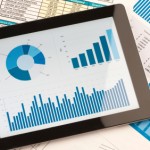 MyGuru is proud to announce a new partnership with Michael Weiss, founder of Series 7 Exam Tutor.

The Series 7, and other licensing exams, is a test prep area in which we don't specialize. We do offer private, 1-1 Series 7 tutoring in Chicago, but we don't have any Series 7 exam tutors in Boston, New York, or Minneapolis, our other key locations. As a result, we've partnered with Michael to offer licensing exam tutoring on our behalf. Michael built Series 7 Exam Tutor to help people pass difficult licensing exams, having passed many difficult exams throughout his professional and academic career. He passed the Series 7 Exam on his first try with a score 94% and was awarded the CFA charter in 2002 after passing each of the three exams on his first try.

He holds an M.B.A. in Finance & Investments from the Zicklin School of Business at Baruch College and a B.A. in Finance & Economics from the City University of New York.

Michael has worked in finance for 20 years with the majority of this time focused on investment analysis and portfolio management. He's worked at institutions such as Merrill Lynch and Evergreen Investments, as well as a variety of smaller firms. He also founded Timeless Capital Management, a firm which specialized in mutual fund research.

Michael is a great example of the type of tutors and partners MyGuru works with - experienced individuals with impressive academic backgrounds who share a vision for high quality, yet affordable tutoring and test prep. To learn more about MyGuru's private Series 7 exam tutoring, click here (coming soon). To contact Michael Weiss directly, you can visit his web-site Series 7 Exam Tutor.