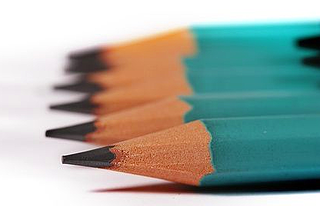 This June, the LSAT announced that during the 2018-19 school year the number of LSATs will expand from four to six administrations annually. This is undoubtedly excellent news for test takers who will obviously appreciate the added scheduling flexibility. However, there is an even bigger benefit for prospective law students looking to improve upon a previous score – beginning with the September 2016 exam there will no longer be any limit on the number of LSATs a test taker can record over a two-year period. The Law School Admission Council has announced these changes as part of an ongoing effort to reduce the barriers to entry into law school.
New and veteran LSAT students alike should welcome this news. For those students who are just beginning their prep, it could give them a chance to fine tune their schedule if they are targeting the 2018 application cycle. Veteran LSAT takers on the other hand will also no longer feel the Sword of Damacles dangling above them on their third attempt in 18 months, if they've not quite yet reached your target score.
2017-18 – The Transition Year
Because LSAT test dates are announced a year in advance, test dates through February 2018 will not be changing as part of this announcement. In addition to the recently completed June 12, 2017 exam, those dates are as follows:
September 16 / September 18 (Saturday Sabbath Observers) – 8:30 AM
December 2 / December 4 (Saturday Sabbath Observers) – 8:30 AM
February 10 / February 12 (Saturday Sabbath Observers) – 8:30 AM
2018-19 – Six Tests Begin
The 2018 LSAT testing year will still begin in June with the annual Monday exam at 12:30 PM on June 11, 2018. Then, there will be subtle shifts in the calendar beginning in the fall as the gaps between 2018-19 administrations begin to shorten to ultimately allow six exams in total:
September 5 (Saturday Sabbath Observers) / September 8 – 8:30 AM
November 17 / November 19 (Saturday Sabbath Observers) – 8:30 AM
January 26 / January 28 (Saturday Sabbath Observers) – 8:30 AM
March 30 / April 1 (Saturday Sabbath Observers) – 8:30 AM
Monday June 3, 2019 – 12:30 PM
The June 2019 test will also be considered as part of the 2018-19 testing calendar, as the start of the testing calendar will shift to July for the 2019-20 year. 2019-20 will then kick off with another Monday test July 29, 2019 at 12:30 PM, with another five tests to be announced next summer.
What Does this Mean for LSAT Students?
More than anything, it means there is significantly less wait time for the average potential law student. Gone are the days of having to plan for any test administration at a minimum a whole season in advance. Now, this doesn't mean that like the GMAT or GRE there are tests being held on a nearly weekly or daily basis in the major metropolitan markets, but it does mean that if a student must reschedule because of an unexpected life or career conflict they can do so in a more rapid fashion.
The other beneficiaries of this change will be students who feel they underperformed. There will still be the 3-4 week delay on score reports, but now, within two months, students will be able to take the test again and without the fear of potentially only having one chance left to take the exam for two years! This will also enable students to maintain their prepping momentum as they ready themselves for a repeat attempt, rather than having to try and extend their focus for an additional 2-4 months minimum. MyGuru experts are prepared to assist students in either camp prepare for their next LSAT whether it's coming up this September or a longer term goal looking towards 2018 and beyond.
About the Author
Stefan Maisnier is one of our most experienced test prep and LSAT tutors, as well as our Director of Online Tutoring.