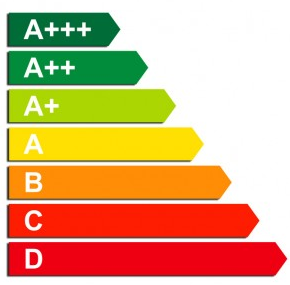 Recently, a parent contacted MyGuru about ACT tutoring. Her daughter's first session with the tutor went well, but because she was scheduled to take a practice ACT test in school the next week, they waited to schedule another session until the results of that test were available.
Unfortunately, her daughter did worse than expected on this practice ACT test, and so the parent contacted MyGuru to confirm a desire to invest in ACT tutoring and schedule additional sessions. In the course of the discussion, this parent asked a targeted question to which I didn't have an exact answer on the spot. I figured that I should find the answer to this seemingly basic question, as other parents or students will probably ask it.
The question was, "what is the minimum ACT score required for admission to common Illinois universities, like the University of Illinois, Illinois State University, Northern Illinois, etc."?
There's a reason I didn't know the answer to this question off the top of my head – it's a bit of a trick question. A little basic research reminded me that most colleges and universities really don't have minimum ACT scores. Instead, they report the average ACT score for the middle 50% range of admitted students.
Here's what this means. First, line up all of the admitted students at a given school and rank them according to ACT score. Then, remove the top 25% of students, as well as the bottom 25% of students. What you have left is the middle 50% of students – essentially, you have a bottom and top end ACT score for the "average" admitted student. For example, at the University of Illinois, the middle 50% ACT range is 27 to 32 for admitted students.
Then, in terms of what this means for admission, what most colleges do these days is say something like –
Here at College XYZ, we have a holistic application review process. GPA, ACT/SAT, activities, coursework, etc. all play a part in the process. So, we don't have a minimum requirement. But, here's the ACT range for the middle 50% of admitted students. If you fall below the middle 50% range, you should make sure the rest of your application demonstrates your ability to succeed here.
For example, at Illinois State University, the ACT range is 22 – 26, and the GPA range is 3.1 to 3.8. On their admissions web-site, they write "The chart below shows the middle 50 percent of students who were offered admission to the University for fall 2012. It may be in your best interest to submit an academic personal statement if you fall below or in the lower end of one or both of the ranges listed."
In other words, if you aren't in those ranges, you need to explain yourself a bit via the optional "academic personal statement."
The Sliding Scale of GPA vs. ACT score
In my opinion, informed by personal experience and conversations with admissions counselors, some of the larger, more selective universities have a "sliding scale" of GPA vs. ACT score. In other words, assuming you took high school classes with a reasonable level of difficulty, if your ACT score is relatively low, you can make up for this by having a relatively high GPA, and vice versa. But, if you fall outside of the "acceptable" range according to this sliding scale, you probably won't get in.
However, at smaller schools, they really do take a more holistic look at you as an applicant. For example, someone with great extracurricular activities and a really high ACT score might have a much better chance of getting into a prestigious smaller liberal arts school than their large state university, even though the liberal arts school is actually "ranked" more highly and is considered more selective.
So, here's how you can evaluate your ACT score or determine your required ACT score:
Identify a list of schools you might want to attend
Find the middle 50% range at potential schools
See if your ACT score is within or above that range
Here are some example ACT score ranges for popular Illinois colleges:
To keep things simple, let's take a quick look at three Illinois universities:
University of Illinois – Urbana:A very selective school that's consistently ranked in the top 50 by U.S. News and World report
Illinois State University:

A less selective state school, but one that only accepts motivated, intelligent students capable of pursuing a rigorous college education

Southern Illinois University:

A state school with a similar mission to Illinois State, but one which is even less selective
What if your ACT score isn't very good? How low can you go?
Well, that depends.
ACT, Inc. hopes students and colleges use the ACT to determine college readiness. They write that –
"Only the ACT reports College Readiness Benchmark Scores – A benchmark score is the minimum score needed on an ACT subject-area test to indicate a 50% chance of obtaining a B or higher or about a 75% chance of obtaining a C or higher in the corresponding credit-bearing college courses, which include English Composition, Algebra, Social Science and Biology. These scores were empirically derived based on the actual performance of students in college."
The College Readiness Benchmark Scores are:
English: 18
Math: 22
Reading: 21
Science: 24
Average: ~21
So, if your composite score is below 21, or any of your sub-scores are below the above numbers, you can probably expect all but the least selective colleges to think twice before admitting you. Of course, a strong GPA can certainly make up for weak ACT scores.
Feel free to leave a comment if you have any questions or thoughts.