Today's guest post comes from Ann Levine, president and chief consultant at Law School Expert. Ann is the former director of law school admissions at two ABA-approved law schools and the nation's leading law school admission consultant. Law School Expert provides hourly and beginning-to-end consulting, and Ann has personally guided over 2,000 law school applicants through the law school admission process. Ann is also the author of the bestselling law school admission guidebook The Law School Admission Game: Play Like an Expert.
A Timeline for Applying to Law School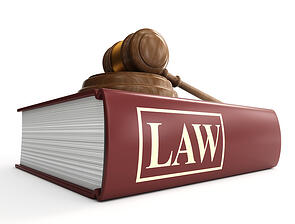 Law school applications are released starting in the end of August, but some schools don't release applications until October 1. When you choose to submit your applications is mostly dependent on when you are taking the LSAT. A good rule of thumb is to try to submit applications before the next LSAT administration. For example:
If you take the June

LSAT

, you want to submit applications in September/October (before the October

LSAT

is given).
If you take the October

LSAT

, you want to submit applications in November/early December (before the December

LSAT

is given).
If you take the December

LSAT

, submit applications by the end of January (before the February

LSAT

is given).
If you take the February

LSAT

, you might be in big trouble! Ideally, you are not applying for the current year's application season, but applying in the fall for the following year's application season. If you end up doing well on the

LSAT

, you could potentially find a place at a law school that would love to have you, but it's not a great strategy for getting into a reach school because the schools have waiting lists to go to at that point, if a spot opens up in the class.
After submitting your applications, you should make sure the schools receive everything they need to render a decision. This is called "making sure your file is complete," and it is your responsibility. After you do this, you should then expect to wait at least 4 weeks, and sometimes more than 4 months, for a response from law schools. Just because the schools say they will mail decisions by April 15 and require deposits by May 15, doesn't mean you'll have decisions back from schools. You should expect to find yourself on waiting lists (which can drag the process out into August).