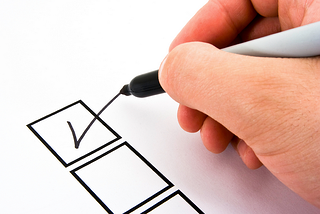 Better organization skills can benefit almost anyone in any stage or area of their life.

When some people hear the word organization their first thought is about home organization and a big box store specializing in ridiculously overpriced closet-systems. There are others who seem to find happiness in staying organized; these are the folks who are constantly making lists and crossing things off of them.

For students, developing organizational skills is inherent to achieving academic success whether as a high school freshman studying for final exams for the first time, or a junior taking the first steps in the college admissions process. Applying to college can be particularly overwhelming due to the numerous requirements and deadlines. This process takes place simultaneously with taking AP Exams and working to maintain your GPA among feelings of "senioritis."

The college application process can contain ALL of the following:
School Selection & Visits
Taking the ACT or SAT
Selecting Potential Majors/Areas of Study
Writing College Admissions Essays
Requesting Letters of Recommendation
Requesting ACT/ SAT scores be sent to Colleges
Requesting Transcripts be sent to Colleges
Composing a CV or Activities List
Applying for Financial Aid & Scholarships
Accepting Admissions offers & sending deposits
This can be a daunting and confusing process. Remaining organized is imperative in order to successfully complete and submit college applications in a timely manner.
TIMELINE & MASTER TO DO LIST
First, create a timeline detailing when you will tackle each task on your list. Breaking the application process into chunks like this makes the whole process more manageable and less stressful.
Spring of Junior Year
Summer of Junior Year
Fall of Senior Year
Spring of Senior Year
Utilize a task management app such as Google Tasks or ToDoist to track your progress.
COLLEGE LIST
Which schools will you be applying to?
Are they on the Common Application? Finding this out is necessary, as it will save you from unnecessary work, the Common App is a central application from which you can apply to multiple schools. You write a single essay and upload all application materials once for schools which participate in the Common App.
For schools not on the Common App, you will need to visit their Admissions website and read their specific Requirements.
TECHNOLOGY
We are in the technology age, be sure to use tools to help keep you on track!
Create a separate email, solely for College correspondence. This way, important reminders will not get lost amongst the daily advertisements and junk mail that clutters our inboxes. Separating your personal email from your professional email will ensure you do not miss any important messages!
Set appointments in Google Calendar reminding you well in advance of deadlines for applications and scholarships. For extra accountability, share your calendar with a parent or mentor to help you remain on track.
Create School Specific folders on your computer's desktop or in an an online platform like Google Docs or Box, to separate essays and other information unique to each application.
CHECKLIST
Breakdown your Master To Do List by school, compose a Spreadsheet like the following:
Application Deadline

University or Program

Essays

(Prompt, word count)

Letters of Recommendation

(Accepted?)

Scholarships

(Require additional essays?)

Test Scores Sent

Transcripts Sent
Be sure to check off items as you complete them, you can also use a service like Naviance, an online platform with the capability of tracking all elements of the College Admissions process. You can usually obtain an account through your school's College Counselor. These are some tips to get you started, Good Luck!
---
ABOUT THE AUTHOR
Lisa is a PhD student in History at the University of Illinois-Chicago and a Managing Tutor with MyGuru. She has helped many students navigate the college admissions process and write more compelling personal statements and application essays.
---