Perhaps the most intimidating part of the College Admissions process is composing your personal statement. But, it doesn't have to be that way, here are some tips to help you out.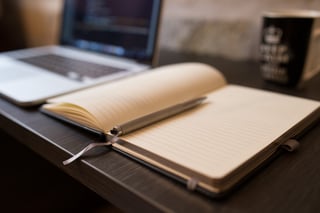 Brainstorm: Take some time to think about what you will write before you get started. Make a list of details about your life; things you've experienced, places you've visited, people who've influenced you, things you love, things you hate, etc… Once you have a listed at least 20, look it over, do you see a pattern or common theme? If so, this may be a good theme for your essay.
Start early: Like any other academic pursuit, procrastination doesn't pay when writing your college admissions essay. Give yourself plenty of time to brainstorm, write an outline, compose drafts, and to revise and polish your essay. You should also take this tip literally, carve out time each morning to focus on writing, before you are distracted by other activities.
Be you: This essay is a time to be unapologetically you. This essay is the one chance you have for the admissions committee to hear your voice. Your GPA and test scores paint a picture of your intellect and ability to tackle rigorous coursework. But, that is only an outline of who you are as a person, use your essay to fill in that picture, adding depth and detail.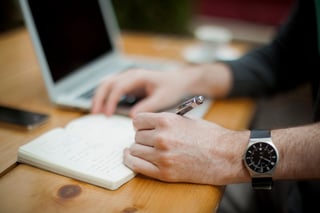 Be honest and vulnerable in your writing. This is not the time to claim to be something you are not, or even worse to commit plagiarism. Don't be lazy, give this essay the time and respect it is due as part of your application. There is no need to embellish your accolades, who you are is enough! Universities are interested in admitting intelligent and hard working students, but they are also interested in a diverse student body. We all bring different experiences and perspectives to the table ultimately lending to a richer university experience.
Be concise, oftentimes people think when writing an important essay, they need to use flowery language and advanced vocabulary to come across as intelligent and creative. In this case, writing direct, clearly and concisely is more important. Save the creativity for your subject matter, strive to write actively and to the point. This makes your essay easier to follow and comprehend. Being concise will also aid you in staying within the constrains of the word count.
Be focused. Once you have chosen your theme, stick to it throughout your essay. Make sure you stay on topic. The best ways to remain focused is to write an outline. This is your roadmap, ensuring you don't leave out any key details while simultaneously keeping you on track.
Write and Rewrite: The difference between a good essay and an exceptional essay is utilizing drafts to polish your writing.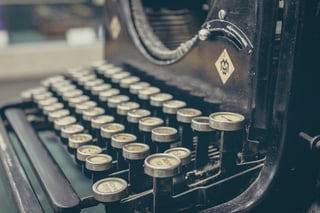 Once you have written your first draft, put it aside and come back to it in a few days with "new eyes." Take some time to rewrite it and seek out someone to edit it, preferably an English teacher, tutor or family member who is an experienced writer.
Proofread: This time, you are looking for spelling and grammar errors. The best way to catch mistakes is by reading your essay aloud. If you feel out of breath reading a sentence, you need some punctuation – perhaps a comma or you may need to break it up into two sentences. If the prose or tone does not sound like your, change the language to be more reflective of you.