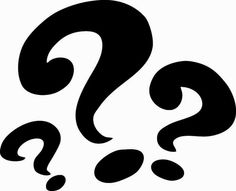 Many resources are available for studying for the Nclex exam. Some resources tell you to complete 200 Nclex style questions a day for weeks and you will be successful in passing the exam. Others "guarantee" passing the exam if you follow their program or they promise some type of dispensation. Yet others lead you to believe that taking a week long review class will insure a passing score. There is no magic formula for passing the Nclex exam! Each graduate nurse is unique in their learning style and critical thinking process and cannot possibly need the same exact study plan to pass the exam.
As an Advanced Registered Nurse Practitioner for decades and an Nclex tutor for more than ten years, I have learned from many graduate nurses who have had to take the exam multiple times. There are thousands of nursing schools across the country, each with their own style of teaching and level of preparation, that graduate nurses cannot possibly fit into a specific studying method to prepare for the Nclex exam. There are guidelines that I think are important when considering your studying plan for this big exam.
The first thing you need to understand is the Nclex exam tests for entry level nursing practice. It does not test you on highly technical clinical nursing, complicated procedures or specialized medications. Once every three years, the National Council of State Boards of Nursing (NCSBN) conducts a job analysis to determine what entry level nurses do on the job. They research the clinical settings entry level nurses are employed in and what types of care they provide to clients. Based on these results, they adjust the content and level of difficulty of the exam to reflect what is happening in the workplace (NCSBN, 2015).
The Nclex exam has a total of 265 questions but did you know that you are only scored on the questions you complete? You do not have to complete all 265 questions! After you have completed 75 questions, the computer will turn off when it has decided that you have passed or failed. As long as you are still receiving questions on the exam…you still have a chance to pass! My recommendation is to do 130 questions slowly, methodically and thoroughly and not have the goal of completing all 265 questions. If you do 130 questions well you can pass the exam. If you try to complete all 265 questions, you will find yourself exhausted and unable to think.
Check back with us next month for more tips on studying for the Nclex exam. We will be offering real strategies you can use for taking the exam and effective tips for studying. Good luck on your Nclex journey!
About the Author
Ann Lewis, ARNP, PMHNP-BC, LMHC, is one of our most experienced and qualified NCLEX tutors. Click here for more about Ann, information on our NCLEX tutoring options, and packages.
NCLEX-RN Examination: Test plan for the National Council Licensure Examination for Registered Nurses NCLEX-RN Test Plan effective April 2016. (2015). National Council of State Boards of Nursing. NCSBN: Chicago, IL.