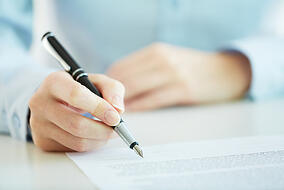 The college personal statement is an opportunity for a student to sell himself or herself in the application process. This purpose of this essay is to show the admissions office who you really are. What about you is different from other applicants? What does your perspective make you unique? What experiences have you had that will shape your college career? This essay should provide additional evidence of your intellectual and creative achievement.
As this is such an important part of the application, it's important to do your research before you begin writing. Below is a list of valuable websites and resources to help you approach your personal statement:
While there are no strict guidelines in writing a personal statement and certainly no one-size-fits-all approach, you should consider the best practices as advised by members of the admissions committee and what they look for in a candidate's essay to maximize the output of your personal statement.
This article was written by a college admissions expert at InGenius Prep.