---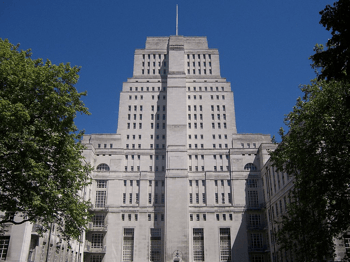 To get the most out of studying for any standardized exam, you need to completely own the preparation process. If you are working with an LSAT tutor, then yes, he or she should be an expert, and he or she should guide you. However, you are ultimately in control. Engage fully in designing your study plan to get the most out of the process.
Before the law sits a gatekeeper. To this gatekeeper comes a man from the country who asks to gain entry into the law. But the gatekeeper says that he cannot grant him entry at the moment. The man thinks about it and then asks if he will be allowed to come in later on. "It is possible," says the gatekeeper, "but not now." --Franz Kafka, "The Law"
---
I've helped a lot of future grad students get ready for a lot of different standardized tests over the years, and in that time I've arrived at two pieces of wisdom I consider to be bedrock.
The first is that, if there's one defining feature that distinguishes students who make the most gains in their test prep, it's not any particular undergraduate major, or ivy league pedigree, or number of pencil graphite—it's a willingness to take an active role in the process of their own test prep.
The second piece of wisdom is that, of all the tests I teach, the one whose students are least likely to come to me knowing how to take an active role is the LSAT.
I think it has a lot to do with the LSAT's reputation. It seems like some impenetrable fortress, as old as time itself, to which no one gains access without the help of a wise guardian who knows the secret passages by which to smuggle in the lawyer-to-be, if he (the guardian) should desire to do so. This reputation itself is likely a product of the intimidating nature of law itself, and partly a product of the fact that the LSAT never changes—neither in its difficulty, nor its style, nor its importance. It is almost as much of an institution as the law itself.
But one key aspect of that reputation—and a persistent problem for LSAT takers—is that the LSAT questions themselves seem to resemble nothing most LSAT students have encountered before. They've done a lot of math problems, sure, but they've never done anything resembling the infamous Dinosaur Game from the June 2009 LSAT. They may have taken classes in formal logic, but that doesn't necessarily prepare them for differentiating between a sufficient assumption and a necessary assumption. The LSAT seems to be a closed system, with no rules or principles but its own.
Also, remember that there is no official pre-law major for undergrads. While the GRE looks a fair bit like the SAT, and while many GMAT students tend to have majored in business or finance, LSAT students come from every major. And, beyond that, they come from every walk of life. LSAT students tend to be the most age- and experience-diverse students I meet with, which is one of the things I like most about it. I've worked with plenty of college seniors majoring in poli-sci, but also with people in their sixties who only even declared a major because it was a requirement for graduating.
What I'm trying to say is that because of its unique nature, there are a disproportionate number of LSAT students who come to me with no idea what is on the test, and with no game plan as to how they want to start figuring that out.
By the time I first meet with a typical GRE student, I tend to know almost everything about her prep thus far. I know what books she's been using, what she's been scoring on practice tests, how many hours a week she's been spending reviewing GRE vocabulary lists, whether she's right brained or left brained, sometimes even what she plans to eat the morning of test day.
A typical LSAT student, on the other hand, might guess that he will be bad at logic games because he heard they are difficult and because he is not good at math. Beyond that, he won't give me much to go on. When I meet him for the first time, there's a good chance he will have done little to no prep thus far, and will have little idea of what the different sections actually test or of where he really needs the most improvement.
The GRE student will ask me what extra work she can do to prep when she and I aren't meeting. The LSAT student, in this particular example, will not. And though I might recommend some homework, we are very likely to spend the first half of our next session reviewing things he forgot from the previous session.
In either approach, of course, I'll do my best to help craft a personalized study plan for the student. But with the GRE student, it feels like she already knows the direction her prep is going and is simply inviting me to step into an already-moving current. This is the right approach—of course your tutor can be your guide, but at the end of the day, your tutor is a tool, amongst many other such tools, and you are the one who has to wield them. The LSAT student, on the other hand, seems to expect me to simply upload the information into his brain.
Of course, not all LSAT or GRE students follow this pattern, but in my experience there is a strong, strong correlation. And I note the difference not because it makes my job any easier or harder, but because the students who fly the tutoring nest after having taken control of their test prep tend to do much better than the students who simply showed up and treated me like the teacher of a subject they had no interest in learning.
---
So before you even meet with your tutor on Day One, you should familiarize yourself with the test as much as possible. This is just good business sense, people—you're going to get much less for your money if I have to spend the first thirty minutes of our first session explaining why the section people call "Logic Games" is called "Analytical Reasoning" on the test and the section I call "Arguments" is called "Logical Reasoning" on the test. Before you meet with anybody, I'd read up on the structure of the different sections of the test and I'd take a practice exam. In fact, I'd take several practice exams. Then, when you first meet your tutor, instead of asking what you need to work on, you can say, "This is what I need to work on; how can you help?"
About the Author
Steve is a graduate of Northwestern University, scored in the 99th percentile on the LSAT, and has been tutoring LSAT students for many years.
---