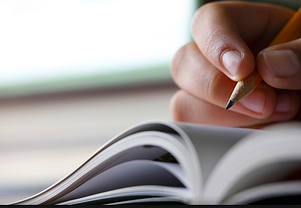 There are many ways to study for the LSAT effectively. You can study on your own with prep books or online LSAT courses, take a prep class, or hire a private LSAT tutor. However, regardless of which option you choose, you should almost certainly be taking the below five steps to best prepare for the LSAT:
1. Take a timed, full-length practice test
This is the best way to get a sense of your starting point.
Your score does NOT matter, the point is to really assess yourself.
This is the best way to see your strengths and weaknesses.

Can you set up a logic game effectively?
Is time going to be an issue?
How well do you understand what the logical reasoning questions are asking?

If you work with a tutor, a timed practice test serves as the basis of developing an effective study plan.
2. Choose the right study materials – Official LSAC materials
LSAC, the writers of the LSAT, have made the June 2007 test available for free. It's downloadable here: http://www.lsac.org/jd/pdfs/sampleptjune.pdf

If you don't have other LSAT materials already purchased, start with this test.

Use real LSAT prep materials published by the LSAC as much as possible.
LSAC's The Official LSAT SuperPrep is the best book for getting solid LSAT advice and practice.
PowerScore's "Bibles" are a good place to build your foundation.
3. Create a study plan early in the process
Start as early as possible!!
A good study plan has at least 8 weeks of study time before your LSAT exam.
Start by focusing on your weakest section and build your skills.

Spend at least a week building your skills on this section before moving to the next area.

Create an actual plan and STICK TO IT!

Write out what you want to accomplish on a weekly basis.

Hold yourself to this schedule.

Have a routine.

Study for a set amount of time each day if possible, but at least 3 times a week.

The more practice you get, the better you will do!
4. Once you're comfortable with your foundation, take real LSAT exams.
LSAC publishes the following books with full-length Real LSAT exams:

10 Actual, Official LSAT PrepTests
10 More Actual, Official LSAT PrepTests
The Next 10 Actual, Official LSAT PrepTests
10 New Actual, Official LSAT PrepTests

These are all real LSAT exams and LSAT questions. This is the real thing, not "like" the real thing, as so many other LSAT study guides are.
5. Be REALISTIC!
You can't cram for the LSAT in a week, so don't try. You'll just be frustrated.
You probably don't have 10 hours a week to study, so don't set up a plan that requires this.
It's better to study 30 minutes every day than have a weekly 5 hour cram session.
Your score will improve with practice and time. Don't expect miracles overnight.
Any improvement is an achievement! Be proud of any increase in your score from week to week.