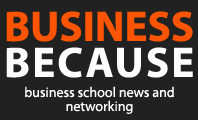 Culture is an important concept when considering business school. This is true in a variety of ways.
First, when choosing a school, it's really important to pay attention to the culture of each individual school. Some schools are more introspective and academic, others are community-oriented and highly social. Some focus intensely on entrepreneurship, while others provide a clear focus on marketing or finance.
However, there's also an overarching culture surrounding people who consider or actually attend business school in the first place. The choice to get an MBA involves hundreds of thousands of dollars in lost salary and direct costs paid to whatever school you attend. It involves a shared belief in the importance of a broad business background, building a network, and learning how to work collaboratively in teams and manage people through project work. Many people increasingly don't find getting an MBA valuable, but of course many still do. Understanding the arguments for and against business school in general is as important as learning about specific schools.
MyGuru partners with a web-site called Business Because which is essentially a LinkedIn-esque network for people interested in business school. BusinessBecause.com helps you make connections before, during and after your MBA. It's free to join as a basic member.
Because we are an official admissions expert on BusinessBecause, they've offered our students free access to the new premium membership section on BusinessBecause.
Usually becoming a premium member on the website costs $9.99, but our students can use this special code that will allow them to have an upgraded profile for 1 month (with no obligations afterwards)
To see what's included in the premium section click here
Code: FAE12FD0 – 1 month of free access
The premium section has a whole host of career resources that will give a prospective MBA/MSc an insight into the current MBA job market post study. Plus there's some interesting survey data & recruiter profiles - even before you go to b-school you can start researching jobs, connecting with recruiters & building your MBA network.