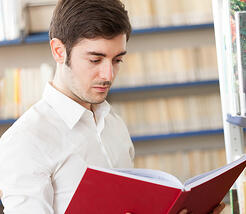 The CPA Exam is certainly one of the most difficult exams in the world today. It brings on so many challenges, yet the eventual completion of the exam is one of the best feelings in the world. After passing the exam, you now have not only added credibility to your name, but also the option to choose from a wide range of career paths. Some of these paths include public accounting, corporate, and even an entirely new industry. One path that is often overlooked is the entrepreneurial path.
Finding Passion
Being an entrepreneur is no easy feat, yet when you have a unique ability to provide specialized services such as accounting, it makes life that much easier. As a CPA, you truly have a great deal of credibility and most people will look up to you as an industry expert. With that being said, this is a huge competitive advantage to starting your own accounting practice. Whether you love to do taxes such as myself or want to help small businesses get their books in order, you are setting yourself up for success by choosing this path. Ultimately, any decision you make should tie right back to your passion and purpose in life. I love helping people in general, and the ability to help them minimize their taxes along with my love for doing taxes made my decision to start my own firm a very easy one. It will take time and effort, but you will be successful if you strive for excellence each and every day.
Delivering Value
The one thing that clients care about more than anything is how much value you bring to the table. As a CPA, you are expected to deliver exceptional value. How much value you bring to the table will also help you come up with a price to charge for that value. The more value you add to people, the more they're willing to pay you and become life-long clients. Always remember to deliver value.
Setting Yourself Up for Success
It has truly never been a better time to start your own firm. With so much technology and innovation out there, even a solo practitioner can be very successful. My firm leverages technology such as a mobile app and a client portal. This allows for more efficiency throughout the tax preparation process and ultimately makes the client happier when you make their lives easier. Remember that as a CPA, you will attract a significant amount of clients due to those three letters alone. It doesn't matter whether you're 24 or 54 years old, if you deliver value, people will buy and pay full retail price for it. You can even outsource some tasks that you're not too comfortable with and still be seen as an industry expert!
Being a CPA has some tremendous benefits and the accounting industry is arguably one of the best to branch off on your own. Before you make the jump, be sure to clearly define how you will add value to your clients, how you plan to communicate that value, and ultimately, how you'll deliver it. The ability to become an entrepreneur should be another reason you should be excited to take and ultimately crush the CPA Exam! Happy studying!
About the Author
Jeff Badu is a Certified Public Accountant (CPA) licensed in the state of Illinois. He is the Owner & Practitioner of Badu Tax Services, LLC and his firm specializes in tax preparation, tax planning, and tax representation for individuals and businesses. He truly has a passion for helping people save money and his firm's mission is to help you maximize your financial security. Check out his website here!