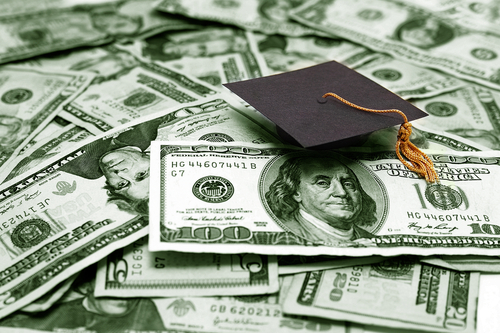 Medical school is expensive. When applying, you have to be mentally prepared for the financial burden that attending medical school will place on your life. So, how much does medical school cost? Let's find out...
Medical School Tuition and Fees
In 2013–2014, the average cost of med school tuition and fees at public schools was approximately $31,783 for in-state residents and $55,294 for non-residents. At private schools, the average annual tuition and fees was approximately $52,093 for residents and $50,476 for non-resident students. These figures discuss tuition alone and don't even include health insurance, housing, books, and the cost of being out of the workforce.
According to Julie Fresne, the director of student and resident deb management services at the Association of American Medical Colleges (AAMC), with such an immense cost of attending medical school, the median debt level for a graduating medical student is approximately $175,000 while 25% of graduating medical school students have debt exceeding $200,000.
These numbers can truly be discouraging. However, aspiring medical students should know that there are many resources to help manage your money, get financial aid, and to pay for medical school.
Read More