MyGuru's Yelp Reviews
We are proud of our reviews on Yelp.
They represent an independent and credible source of feedback on our performance as a company and on the specific performance of our expert team of tutors in Chicago, New York, Boston, Minneapolis, Houston, and Philadelphia.
Reviews on Yelp are extremely difficult to manipulate, as Yelp has a strict process for analyzing and vetting them for authenticity, so consumers can trust what they are reading.
Chicago

New York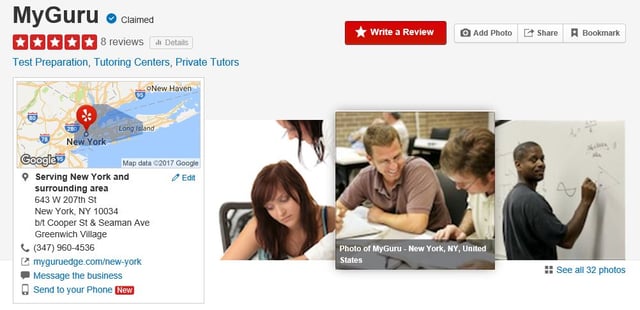 Other cities
We also have a presence on Yelp in: