Travis O'Rear, Senior MCAT & Science Tutor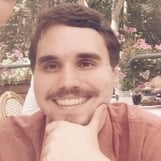 Travis has an extensive and unique background in the both the social sciences and the physical sciences. He obtained his Bachelor's degree in Sociology and History at Rice University, and his Master's degree in Sociology at Loyola University. Travis then pursued a Post-Baccalaureate certificate in Pre-Medical sciences at Northwestern University, positioning him to score in the 98th percentile on the MCAT with a score of 520.
While at Northwestern, Travis spent two years tutoring science to college athletes, including biology, physics, and chemistry. He is patient, thorough, and ensures his students understanding core concepts and have built foundational skills before moving on to more difficult material.
Travis also now has several years of experience tutoring the MCAT and helped teach a small group online MCAT course for MyGuru as well. Through his MCAT tutoring and teaching experience and because he has also written over 400 MCAT practice questions for several commercially available practice books and exams, he helps students read the mind of the MCAT test writers. He has helped dozens of students improve their MCAT scores by focusing on connecting science concepts, engaging in regular practice, and using the test structure to their advantage.