Partners
MyGuru helps students accelerate their education through:
Customized 1-1 tutoring

Expert advice delivered through our blogs, podcast, and eBooks, and
Strong relationships with a trusted team of impressive partners that offer complementary educational services.
On this page, you can read more about our trusted team of partners.
Admissions and Coaching Partners

Admissionado works with students applying to college as well as MBA programs. They offer services to cover a variety of needs and budgets, including essay editing packages. Applicants are assigned a team - an elite strategy consultant along with an essay specialist.They will untangle every single MBA or masters application knot, from start-to-finish. No matter where you're at in the application process, they can help!

ARINGO's process includes the close personal guidance of a senior consultant and additional support from a team of experts, comprised of graduates and ex-admission committee members of the world's leading MBA programs, along with career coaches and experienced writers. Their process is tailored to each candidate according to his/her needs. Rather than one strategy for all, each case is examined on its own to create a distinct, top-notch application.

Fortuna Admissions is an MBA admissions firm made up of an impressive team of former admissions directors and senior staff from Harvard Business School, Stanford GSB, Wharton, INSEAD, Chicago Booth, London Business School, Berkeley Haas, Yale SOM, UCLA Anderson, Kellogg, NYU Stern, and others. They offer MBA packages that take you through the entire application process, but you can also choose hourly consulting, which is tailored to your specific needs.

InGenius Prep is an Ivy League admissions consultant. They help high school, college, and graduate school students striving to apply to the best universities in the United States put together better application materials and essays to create the best overall 'package' possible. Their team is made up of former admissions officers and directors from schools such as Yale, Brown, Harvard, and Stanford. They have the firsthand experience to know what it takes to make you stand out from the crowd.

MBA.de is a an MBA information portal focused on providing reviews, rankings, and information about European MBA programs. It covers news, promotes events, and has a content-rich blog.
Content Development and Test Prep Partners

EasyNCLEX.com helps you practice for the nursing boards (NCLEX) through a number of high quality and challenging practice tests, for RN or LPN. The site has full-length, realistic practice exams as well as major and sub-category quizzes with >500 unique questions.

John Wiley and Sons is a global publishing company that specializes in academic publishing and markets its products to professionals and consumers, students and instructors. MyGuru has worked with Wiley on various projects and recommends many of its test prep products.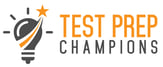 Test Prep Champions provides test taking, study skills, and time management advice to students at all levels to help them reach their academic goals. This is done through an online archive of research-based articles, videos, books, courses, and more.
Other Partners

Piano Power offers stress-free, convenient music lessons in the comfort of your home or virtually. Students of any age can learn piano, guitar, drums, or voice with a teacher hand-picked to meet your goals and interests. Check out their website and schedule a phone consultation with their founder and director Abraham Levitan. Mention MyGuru and your first lesson is free!

TuitionFit offers students a free service to compare their financial aid offers with other students' offers. This way, students and parents can put together a clear picture of what the 'actual cost' of tuition will be for each college they've been accepted to. They also offer additional services such as college search lists based on budget and detailed pricing information for individual schools. Visit them here!