Mark Skoskiewicz, Founder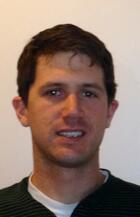 Mark Skoskiewicz holds a B.S. in Business Administration with a Major in Finance from the Indiana University Kelley School of Business, (he received additional minors in Philosophy and History). At IU, Mark was an undergraduate economics instructor teaching supplemental small group sessions for the department's introductory economics course. During his junior and senior years, he was a private economics, finance, and accounting tutor.
After Indiana, Mark spent 8 years working for Marakon Associates, a boutique strategy consultant firm that works with Fortune 500 clients to help them address their most complex and important issues (i.e., identifying the most attractive customer segments, evaluating major opportunities to enter new markets, launch new products, or acquire other companies, etc.).
Mark founded MyGuru in 2009 to make it easier for parents and students to find high quality yet affordable tutors. His belief was that while there are hundreds of tutoring options and many web-sites offering to connect parents and students to tutors, it still wasn't easy to find a great tutor at an affordable price, who would help build core academic skills, through a transparent process where prices, session objectives, and overall expectations for the tutoring relationship were clearly defined.
While Mark continues to optimize the MyGuru approach to providing high quality 1-1 tutoring in Chicago, he's working hard to expand MyGuru to other cities, which currently includes New York, Boston, and Minneapolis. MyGuru is also focused on expanding its online tutoring options.
He's also leading a more recent charge to re-define the MyGuru brand. While he wants MyGuru to always be known as a source for excellent tutors, we want to also be a thought leader on how to improve academic performance through shifts in mindset, well-defined study plans, improved study habits, and even stress reduction strategies. He believes these ideas are a powerful, critical complement to working with an expert private tutor.
Mark has also recently completed two massive open online courses (MOOCs), one from the University of California at San Diego called Learning How to Learn: Powerful Mental Tools to Help you Master Tough Subjects, where he earned a certificate of completion with distinction. He also recently completed University of California Berkeley's - The Science of Happiness and has received professional development Growth Mindset training. He has been featured on Fox News 32 Good Day Chicago and the popular blog the College Solution.
Mark currently shares insights, advice, and information about how to improve academic performance in MyGuru's improving academic performance blog and in an eBook Plan, Prepare, Perform: A Personalized Approach to Test Preparation .
Mark is married to Mandy and has three kids - Daniel (8), Angela (6), and Henry (4) - as well as an intellectually advanced poodle named Lainey. Mark plays a lot of ice hockey and loves Seinfeld.