Banke Abioye, Managing Tutor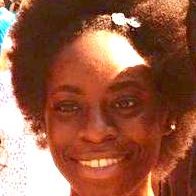 Banke Abioye holds a Bachelors degree in Comparative Human Development from the University of Chicago. She has extensive experience tutoring middle school and high school students in Life Science, History, English, Geometry, Pre-Algebra, Algebra I, Algebra II, Executive Functioning, and the HSPT, ISEE, SSAT, ACT, and SAT. During her undergrate study, she worked with Gear-Up Mentoring Program as a teaching assistant where she adapted and taught challenging high school math and science lessons to struggling students. Banke is devoted to cultivating a passion for learning within her students and strives to tailor each tutoring experience so that each student's needs are met.
During her free time, Banke enjoys camping, crafting ceramic pots, weaving willow baskets, and taking nature walks in the Cook County Forest Preserve.