Partners
MyGuru helps students accelerate their education through:
Customized 1-1 tutoring

Expert advice delivered through our blogs, podcast, and eBooks, and
Strong relationships with a trusted team of impressive partners that offer complementary educational services.
On this page, you can read more about our trusted team of partners.
Admissions and Coaching Partners

Admit 1 MBA is a boutique business school admissions consulting firm with a culture similar to MyGuru's. It has guided hundreds of students in their journey to secure spots at top MBA programs globally, including Harvard, Stanford, Wharton, Chicago Booth, INSEAD, LBS and more.

Wendy Friedman, an independent college admissions consultant, has 12 years of college admissions expertise. Before Wendy founded CollegeBound, she worked as a high school college counselor and admissions consultant. 100% of Wendy's students have been accepted into one or more of their top three schools. Prior to counseling, she was a professional journalist (ABC News 20/20), writer and professor of journalism at several NY colleges, including New York University and Hofstra on Long Island.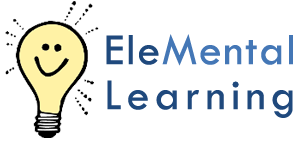 Elemental Learning is our partner for younger students. At MyGuru, we focus on high school-aged students and older, frequently partnering with Elemental Learning to deliver middle school and elementary school tutoring. EL uses only state certified teachers and provides highly customized, student-centric study plan development and tutoring.
The Knowledge Roundtable is a free tutoring marketplace. At MyGuru, our tutors are a small team of extremely experienced educators located in select cities. KnowRo's tutor search engine employs a larger pool of instructors, allowing students to find a tutor in any city across the US and Canada. Students can choose from over 10,000 tutors who each set their own rate and deliver lessons in their own custom style. The Knowledge Roundtable's blog offers useful advice to tutors as well.


InGenius Prep is an Ivy League admissions consultant. They help high school, college, and graduate school students striving to apply to the best universities in the United States put together better application materials and essays to create the best overall 'package' possible. Their team is made up of former admissions officers and directors from schools such as Yale, Brown, Harvard, and Stanford. They have the firsthand experience to know what it takes to make you stand out from the crowd.

If you enjoy studying with others, StudyPal.co is the world's fastest growing way to find a study partner online in your neighborhood. You can reach out to people in your area to study with for the GMAT/GRE/LSAT/MCAT/CFA.
Content Development and Test Prep Partners

Magoosh provides online test prep solutions (e.g., videos, lectures, practice tests) for the GRE, GMAT, SAT, and more. Its goal is to take the best of traditional teaching and share it with students everywhere online. It is widely recognized as one of the better content development companies in the test prep space. It shares MyGuru's commitment to building students' core quantitative, reading comprehension, and critical thinking skills.

John Wiley and Sons a global publishing company that specializes in academic publishing and markets its products to professionals and consumers, students and instructors. MyGuru has worked with Wiley on varios projects and recommends many of its test prep products.